And is being perpetrated by the Democrats in Congress and the Deep State.
An article I wrote from October 2019 from www.yoursmart.com. Just to keep you all up to date. In the months since I wrote this article, Kevin Clinesmith (A former FBI Lawyer) pled guilty to changing the contents of a "CIA to FBI" email, that confirmed to the FBI that Carter Page was an Asset of theirs. He changed the email to ensure that the FISA Court would allow a surveillance warrant.
Let's call this what it really is, an attempted coup on the President of the United States! The Democrats have been trying since the day after the November 2016 election to find a way to stop Donald J Trump from ever sitting in the White House. And after failing that effort, they spent almost 2 years investigating how to remove now President Donald J Trump.
---
After the Muller investigation came to a close, Attorney General William Barr stated he was going to put a U.S. Attorney by the name of John Durham from Connecticut in charge of finding out who started the Russian hoax perpetrated on President Donald J. Trump. And costing American taxpayers more than $25 million in investigation costs for Robert Mueller and his team.
Several countries were involved in creating this Russian hoax. Australia, Italy and England just to name a few. Since it is believed that the CIA was behind the Majority of the Russian Hoax under the leadership of John Brennan. NO CIA actions could be performed on U.S. soil under the CIA imperatives (no FISA needed for CIA due to offshore surveillance.) So, the targets were spied upon in other countries.
---
In 2016, they targeted personnel of the Trump campaign and injected CIA and FBI assets in front of George Papadopoulos. Assets like that of Joseph Mifsud, an Italian asset believed to be on the CIA's payroll. And Stefan Halper, a Cambridge professor believed to be on the FBI's payroll. Where Stefan Halper had communications with George Papadopoulos in 2016, about DIRT the Russians had on Hilary Clinton. Sending him to see Joesph Mifsud in Rome, Italy to get the DIRT. They didn't have any DIRT. This was a pure and simple entrapment scheme on George Papadopoulos run by the CIA and FBI. He spent 14 days in jail over the issues that cropped up over this entrapment. Stefan Halper vanished when his name came out as being involved.
---
Christopher Steele (and the Russian dossier paid for by Hillary Clinton and the DNC) was another angle being used. Christopher Steele is a retired MI6 spy and specialized in Russian spying for the U.K. He retired from MI6 and started doing freelance work for the highest bidder. He was on the FBI's payroll until he was caught leaking his Russian dossier on President Trump to the press, after initial FBI reports did not find it credible.
---
He had actually received the dossier from Fusion GPS founder Glenn Simpson who had a hit piece written to use on Mitt Romney in the 2012 election that was almost exactly the same, but it was never used (thanks to Dan Bongino for connecting those dots). And simply changed the names to fit the Donald Trump campaign. Fusion GPS is a company that contracts to find information on people and companies. They took $12 Million dollars from the DNC, backed by Hilary Clinton's funding in 2016. This was proven through bank records. After the money was sent through Perkins Coie LLP. a law firm that represents the DNC.
---
The Steele dossier was eventually sent through the back door of the DOJ by way of Nellie Orr (wife of fourth in command of the DOJ in the Obama administration, Bruce Orr) and an employee at Fusion GPS via her husband Bruce Orr. The dossier was eventually taken from Bruce Orr by the FBI and used as the primary evidence to retain FISA warrants against Carter Page in order to monitor his phone calls. And to attempt to entrap him, like they did George Papadopoulos. Carter Page has NEVER been charged for ANY crime(s) to this day! A FISA warrant is only good for 90 days. The FISA application and warrant was renewed four (4) times against Carter Page.
---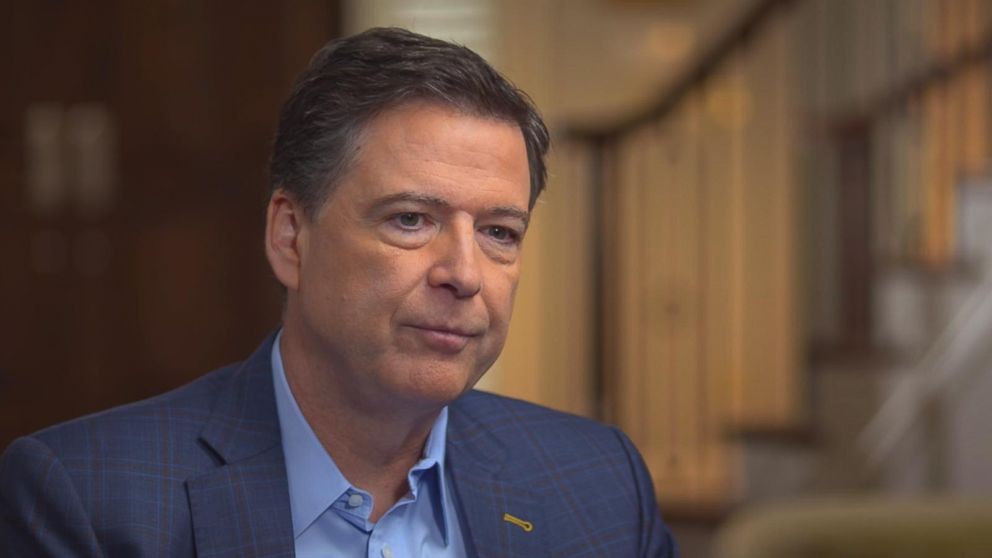 The dossier was also used in the Robert Muller investigation. But it was found to be nothing but fiction! Nothing in the dossier has ever been verified. Even though James Comey and others said to a FISA court (under oath) that it was a verified document. In fact, it is NOW said, to be "completely unverifiable". This means James Comey and three others "BROKE THE LAW" by lying to a Federal Court to obtain warrants to surveil Carter Page (surveilling without a proper warrant is spying).
---
Attorney general William Barr and US attorney John Durham have been hot on the issue of finding out who was behind the Russian hoax. Just last week they both traveled to Italy and other countries, and while in Italy, they listened to a recorded testimony of Joseph Mifsud. The Democrats in Congress have been attempting to block access to several ambassadors during their trip. The main stream media and John Brennan have been trying to discredit them since before they left the U.S. on this trip. Why? They do not want the truth exposed, that's why!
I think it's pretty clear that William Barr and John Durham are getting pretty close to answering the questions as to who started this nightmare. This is why the impeachment inquiry is on a fast track by the Democrats in Congress. They have been holding hearings in SECRET! Not even allowing the Republicans access. The State Department has BLOCKED one Ambassador from meeting with Admin Schiff to testify in SECRET with NO Elected Republican Representatives present. This is how tyranny looks my friends. Secret meetings with NAMELESS accusers trying to remove a President from power, is how a Police State is run. WE ARE BETTER THAN THIS. The Democrats and Deep State are running out of time! And they will stop at nothing to continue their quest to unseat President Trump!